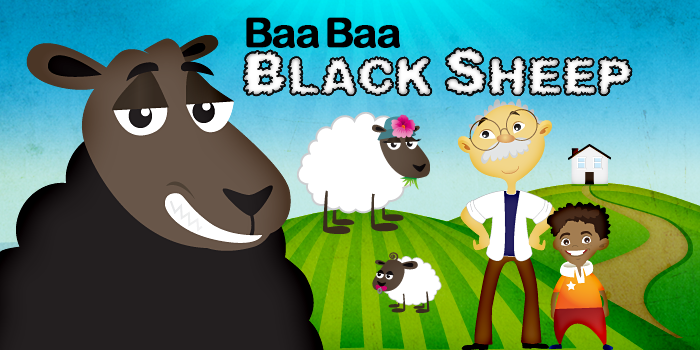 Baa Baa Black Sheep
Explore the island of Baa Baa, where you can row-row your boat, see Baa Baa and his friends, explore 3 underwater worlds, all while looking for matching puzzle pieces hidden throughout the island!
"Baa Baa Black Sheep" features an educational puzzle activity:
Find objects in the different scenes (e.g., apple).
Match the objects to the shape in the puzzle.
Touch the missing puzzle pieces to see and hear the word. 24 words included.
Delight your children and encourage them to touch and explore everything in the 100% interactive illustrations.
Load sheep into the boat.
Row the boat across the water.
Explore 3 different underwater scenes with a scuba diver, magician fish, pirate, and peanut butter and jellyfish.
Follow Baa Baa Black Sheep to meet the Master, Dame, and Little Boy down the lane.
Learn colors by hearing variations on Baa Baa Black Sheep with Red Sheep, Orange Sheep, etc.
And much more!
TIP FOR PARENTS: There are three ways to navigate from scene to scene.
1) Manual – Swipe the boat, touch the anchor, or touch Baa Baa Black Sheep to navigate from scene to scene.
2) Arrow button – Push the arrow at the top-right.
3) Auto – Automatically change from scene to scene. Find this option in the iPhone Settings.