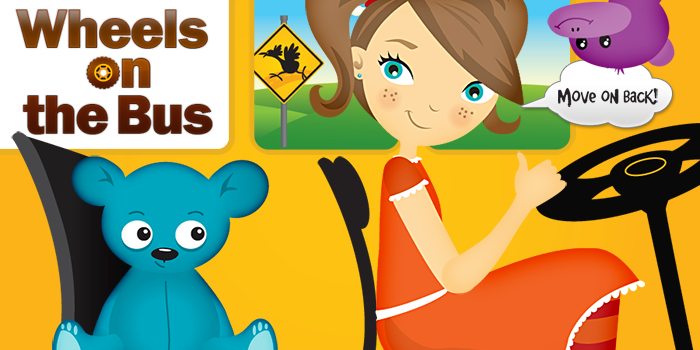 Wheels on the Bus
Take a musical adventure aboard the busy yellow bus with swishing wipers, spinning wheels, busy people, barking dogs, and more! Based on the popular children's song of the same name Wheels on the Bus includes fresh illustrations, creative interactions, and live music. Designed for children of all ages, starting as young as 18 months.
Delight your child while encouraging cognitive, language and motor development
Read, sing, and play with your child.
Touch and move objects and characters on every page.
Discover fun surprises and sounds throughout.
Introduce your child to foreign languages: Spanish, French, German, and Italian.
Teach your child about music
Record your own voice, and star in the book yourself!
Select music that was recorded exclusively for this book: a classical piano trio (piano, violin, and cello), a soprano opera singer, a tenor singer in 5 different languages, and more!
Learn to recognize the sounds of different instruments: violin, cello, piano, and kazoo.
Aboard this moving bus, you can:
Spin the wheels to make the bus go faster… or slower
Open and close the doors
Move the bus driver's arm while she says "move on back!"
Swish the wipers and wipe away raindrops
Make the people on the bus go up and down
Help a baker serve some cake!
Pop bubbles and make a goldfish jump
Make a dog say "woof" and sniff a bone
And much more!