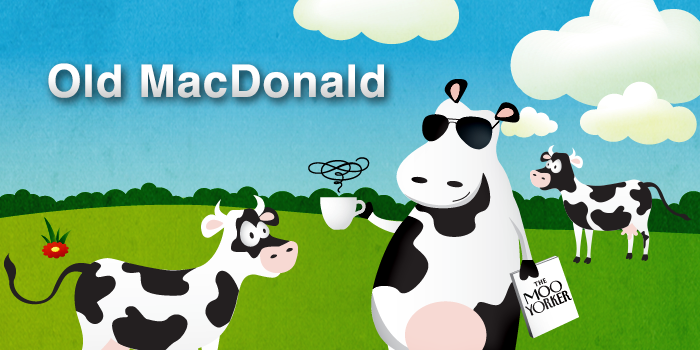 Old MacDonald
A musical, interactive adventure on a farm with clucking chickens, the painter Pig-casso, a philosopher cow, disco dancing sheep, and more!
Visit this fun-filled farm where you can:
• Dance a jig with Old MacDonald
• Shear a sheep
• Push a tractor
• Make chickens cluck
• Open the barn doors for waddling ducks
• Meet the painter Pig-casso
• Find a talking cow who reads the Moo Yorker
• Dance disco with some sheep
• Chase a hen
• Dig dirt with a bulldozer
• Drive a dump truck
• Watch a cow fly off in an alien ship
• Hang out with pigs lounging on mid-century modern furniture
• Jump with frogs on lily pads
• Help a dog eat a sandwich
• See a monkey steal a hotdog
• Pop some balloons
• and much more!
Delight your preschooler while encouraging cognitive, language, and motor development:
• Sing and read with your child.
• Listen to the song in English, Spanish, French, German, and Italian.
• Record your toddler's singing!
• Hear the music played on a violin, cello, piano, and even a kazoo.
• Touch, explore, and discover fun surprises in the captivating, interactive illustrations.