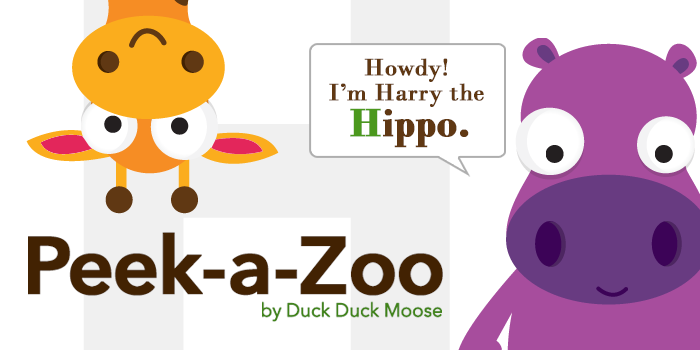 Peek-a-Zoo
Play Peek-a-Zoo where animals are dancing, eating, wagging their tails, wearing sunglasses, sleeping, and much more!
Learn the names of animals: alligator, cat, chicken, cow, dog, elephant, giraffe, hippo, lion, monkey, mouse, panda, penguin, pig, seal, skunk, walrus, zebra, and an imaginary "squirgle"!
Find the differences and identify:
Emotions: smiling, surprised, crying, angry, sad
Actions: winking, waving, yawning, eating, wagging his tail, sleeping
Positions: backwards, upside down
Activities: listening to music, having a party
Sounds: meow, woof
Attire: wearing a hat, sunglasses or bowtie, and more!
Lively jazz versions of popular kids songs, made exclusively for this app with guitar, drums, and cello