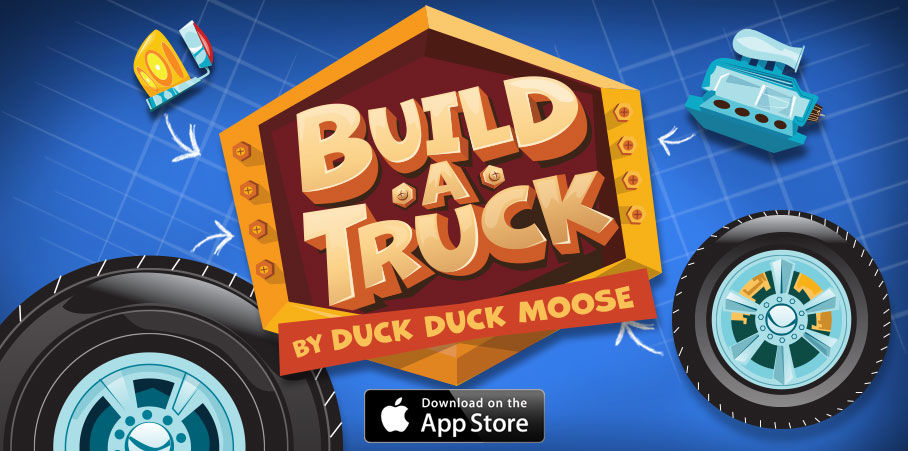 Build A Truck
BUILD and RACE your very own monster trucks through jungles, snow and more!
FACTORY: Choose a body, paint, decal, wheels, engine, exhaust and more! Come try dragon wings, sirens, propeller hat, and more on your Truck
GARAGE: Start collecting cars and earning medals in the Garage
RACE: Race your truck through snow, jungles, sewers and an ever changing surprise track for unlimited play
Build A Truck allows you to customize and build monster trucks. But choose carefully, as each decision and building block will have real impact on your trucks when the races begin! Experiment with the physics of speed, torque, drag, mass, inertia, friction, acceleration, gravity and more. Build A Truck is the third new app in Duck Duck Moose's award-winning Trucks series.